Please Donate:
Tichigan Lake Fireworks
28806 Irma Court
Waterford, WI 53185

UPCOMING EVENTS

Saturday 9/18/2021


GOLF OUTING FUNDRAISER
Alpine Valley Resort
W2501 County Road D Elkhorn, WI 53121
Registration Begins at 8:00AM
Shotgun Start at 9:00AM
There will be prizes, raffles, and games on the course followed by a buffet lunch.
$360 per Team by 8/31/21 ($90 per player)
$400 per Team after 9/1/21 ($100 per player)
If you would like to participate, please print off the Registration Form, complete the form and mail with payment to:
Karen Sandor
6526 Heidelberg Circle
Waterford, WI 53185
If anyone would like to sponsor a hole or donate prizes, please complete the attached Sponsor Form and return to Karen Sandor at the address above.
Questions?
Karen Sandor
(262) 378-0009
karen_sandor@yahoo.com
Saturday 7/2/2022

TICHIGAN FIREWORKS
North end of the Lake, at dusk...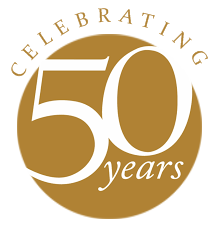 51st Annual Tichigan Fireworks Display
SATURDAY, JULY 2, 2022

Nestled in the northern edge of Racine County is the small town of Tichigan, just north of Waterford. If you blink to fast while driving through, you may miss it. But every July people are reminded about our small community, because of our amazing, annual Fireworks Display which is held on Tichigan Lake.

This community-based event is the result of hard work by the volunteers on the Tichigan Lake Fireworks Committee. They are a non-profit organization which relies on donations from the community and fundraising efforts. Planning for the following year's fireworks display begins right after the current show, although the work doesn't become focused until March.

People plan their summers around the fireworks. It is spectacular to see about 1,000 boats on the lake all wanting to get the best view. The boats start assembling on the lake around 7:00pm and the fireworks usually don't start until dusk. Anticipation for the fireworks begins early in the day. During the fireworks you can hear the oohs and ahhs from the shore and as well as from the boats. After the spectacular display has ended, you can hear people clapping and the boat horns indicating it was a fantastic show!

The fireworks display is provided by J & M Displays which is an Iowa based company. They have been providing the fireworks display since 1990. Up until 2001 the fireworks were shot off from shore at the old Dooley's Knot Inn. In 2002 a decision was made to shoot the fireworks off barges, largely to minimize the danger to nearby spectators.

If you would like to donate your time, or contribute to one of our fundraisers or need more information on an upcoming event, please e-mail us at: info@tichiganlakefireworks.com

Thank you,
The Tichigan Lake Fireworks Committee




You can also visit us on Facebook!

...custom site donated by Waterford Design